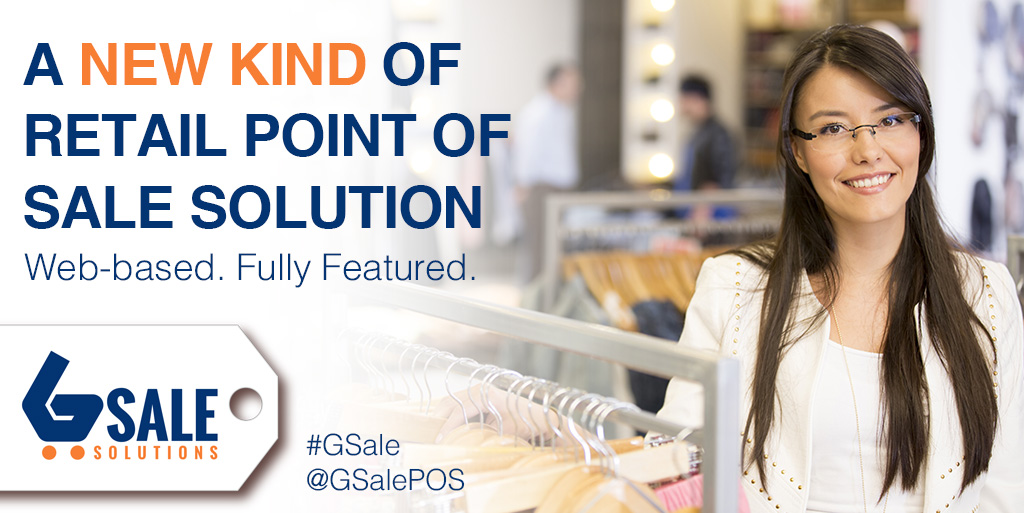 GSale Solutions has been launched into a fully featured web-based point of sale system. It uses a SaaS (software as a service) model with monthly fees as low as $39. Find out more and signup for your account at gsalesolutions.com.
Point of Sale Features
Inventory Control
Flexible Payment Methods
Track Expenses
Manage Purchase Orders
Bill Pay System
Product Categorization
Flexible Coupons
Customer Management
Vendor Management
Complete Order History
Suspend and Restore Sales
Split Transactions
Security in Separation
Multiple Users
Easy Product Search
Access From Anywhere
No Long Term Commitment
No Special Hardware
Reporting
Support
For a complete list of point of sale features, Click Here
About GSale
The program was designed to overcome certain obstacles that we noticed many retails stores were running into when trying to launch a website to sell their inventory. Check our blog for a comprehensive look at the difficulties of an e-commerce website for retail stores. In Brief the main obstacle is inventory. With traditional e-commerce systems a retail store selling limited inventory items would have to update the web store on a daily basis in order to prevent selling items that may be out of stock. The alternative would be to not sell limited inventory items on the site but this can be very limiting depending on what is being sold.
GSale offers a way to overcome this obstacle by using the same inventory in the store as on the website. This way as soon as a product is sold out of the store it is marked sold out on the web store.