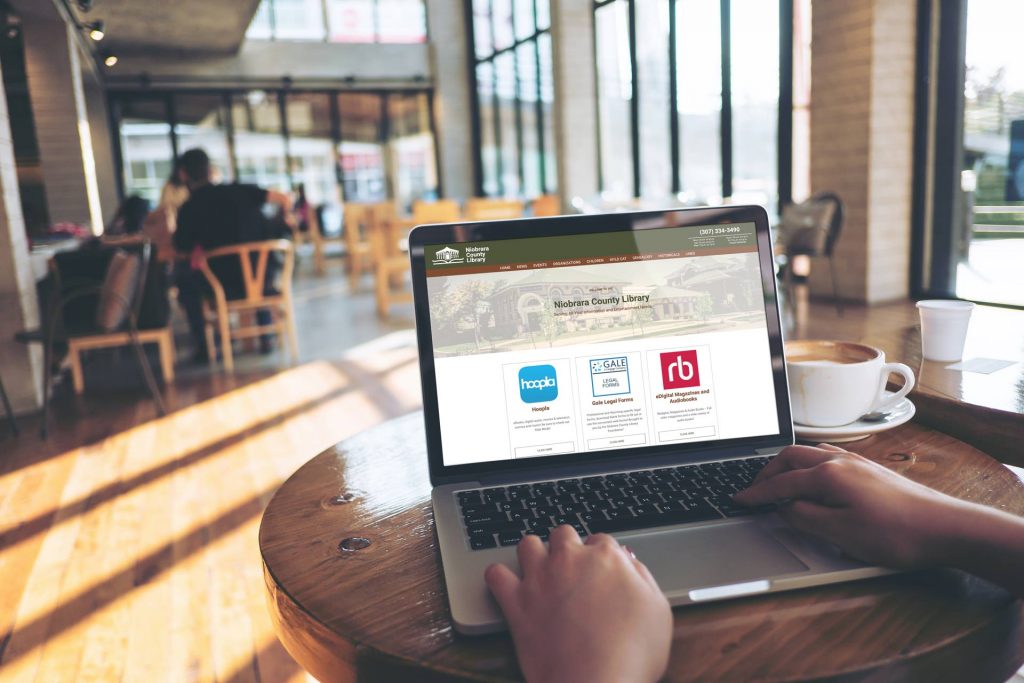 Niobrara County library contracted with us to help develop an updated website that was mobile responsive and that would offer a better user experience and organization for basic library information as well as a system to maintain historical county records. Their old system was functional but was hard for them to use and updating various sections of the site would require HTML coding capabilities.
Our approach to this project was to build a WordPress based website to handle the bulk of the functionality. This would give the library staff an easy way to update the information on the website and allow them to take advantage of the various tools and plugins that are available for WordPress.
For the historical record storage, We developed a custom database management system on top of GCMS. This system has proven to have great longevity for data and will allow the database system to be maintained independently of the website. In order to provide access to these records in the historical database, we then developed a custom plugin that would connect to the GCMS API and allow for searching and viewing of the thousands of records.
The final output should last the Library for many years to come.