Case Study:
Premier Green Cleaning Services came to Gliffen Designs seeking an optimized and restructured website to make navigating the website more intuitive for end users.
Website Solution
The Gliffen team, on behalf of Premier Green Cleaning Services, is excited to announce the launch of their new website! This new site will enhance the user experience for any clients that visit the site and want to learn a little more about what they do. We removed all animated elements and updated the mobile aesthetic of the site in an effort to streamline where a user should go to find what they need. An enhanced header/superheader has been added to ease any client navigation of the site, in addition to, quite a bit more vibrant imagery to showcase the wide range of services we provide.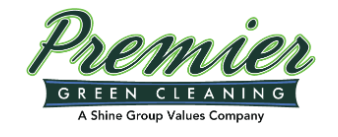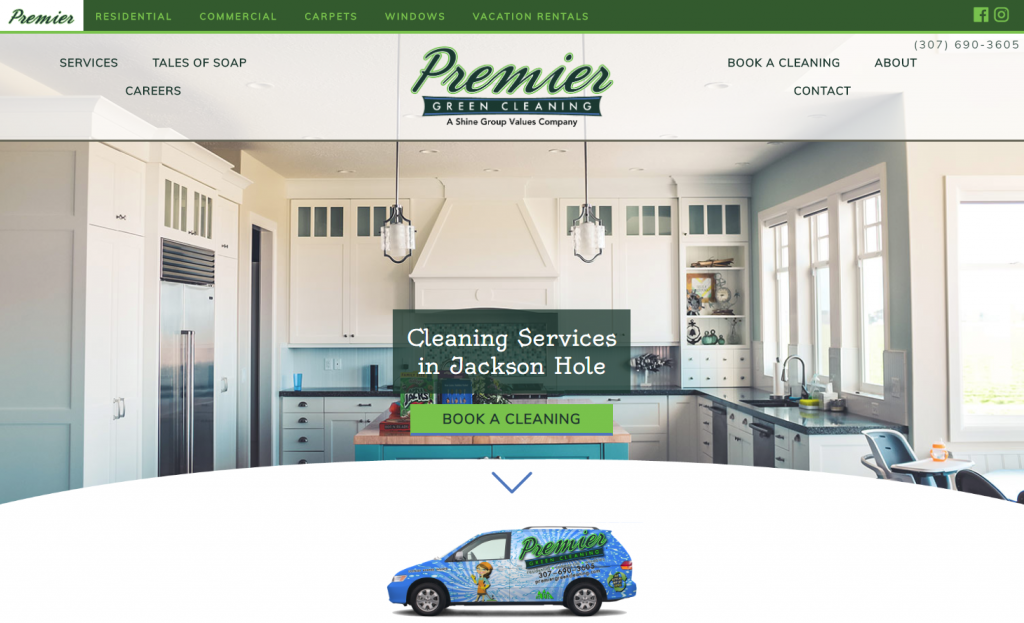 Premier Green Cleaning Services decided to move forward with a site redesign because their customers are at the heart of what they do. In any way their clients come into contact with or find them, we wanted to ensure that Premier has earned their trust and we believe keeping up to date with current technology trends enables them to do that. Making the site intuitive for any age of user was important to our team, as well. Arrows on the home page have been added to help direct a user down the page to find additional page content. The team wanted to remove any questions about what the process is, so we added simple icons to the home page that shows all you need to do is book a cleaning, wait for your email confirmation, and sit back + relax while our team takes care of the rest. The Book A Cleaning (a clear definable CTA) menu option is easy to find in the main navigation and leads the user to a simple form that can be filled out with all cleaning needs. The Premier Green Cleaning team receives all submissions immediately and will be in contact about coordinating the requested cleaning.
Photo & Video Capture
To promote Premier Green Cleaning's services to the community of Jackson Hole, we created a quick 15 second graphic based ad with text animations that played among the cinematic previews in the local movie theaters.