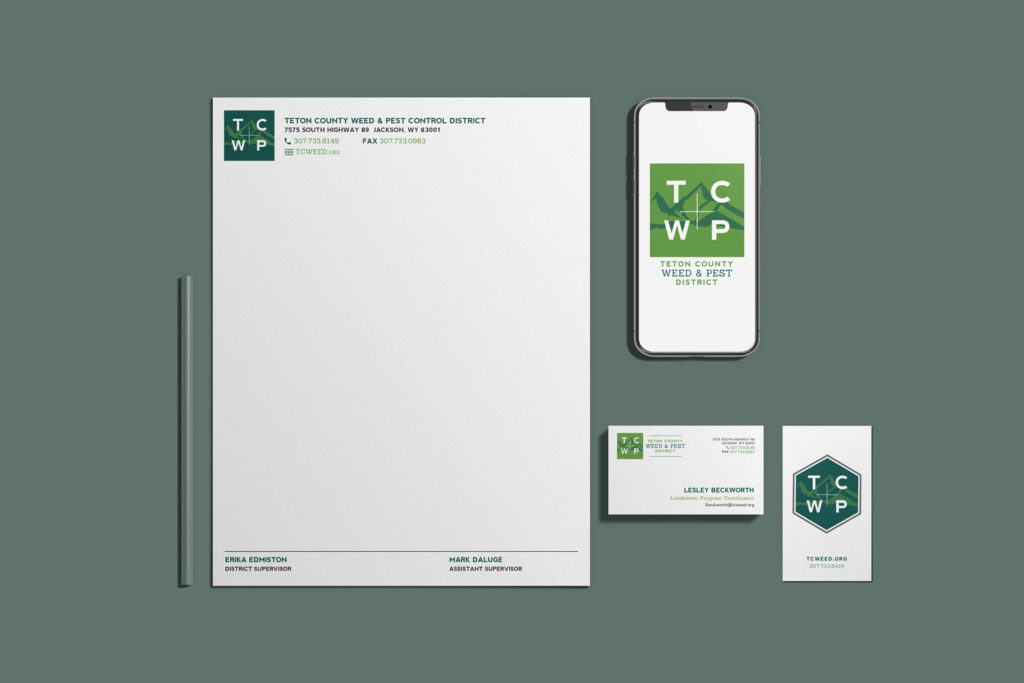 Case Study
Teton County Weed & Pest approached Gliffen looking for a modern rebrand of their 5 year old logo. They wanted a mark that still utilized the mark and maintained the TCWP acronym. With the public starting to relate to TCWP's brand, it was imperative to subtly evolve the brand rather than make a radical change.
History of TCWP
TCWP was established in 1973 by the Wyoming State Legislature. It consists of a government board of locally appointed officials charged with implementing/pursuing effective programs for the control of designated and declared wees and pests. Additional history of TCWP can be found at this link.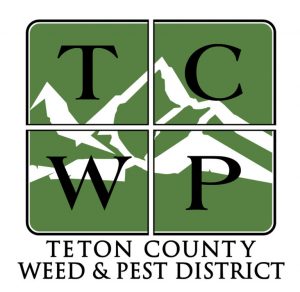 The letters of the old logo shown above were getting lost among the mountain imagery. The general consensus for the new logo was to be easy to recognize from near or far.
The earthy greens were chosen to evoke TCWP's stewardship of our cherished lands of Teton County. The role of TCWP could be characterized as guardians of Wyoming's rich ecosystem and this logo was set to evoke a badge of that responsibility.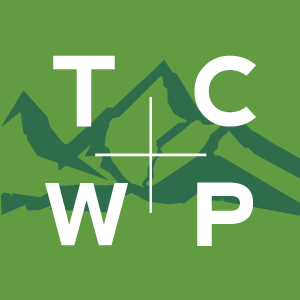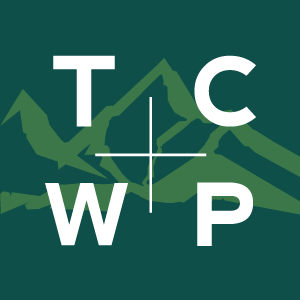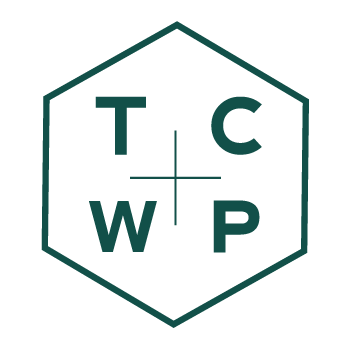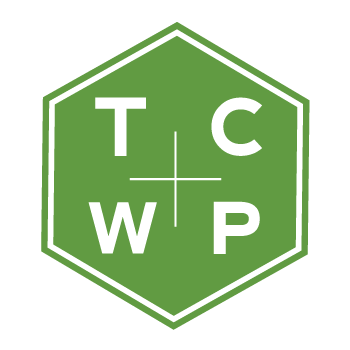 Colors:
Earthy greens and a warm grey
Fonts:
Nevis Bold, Sanchez Regular