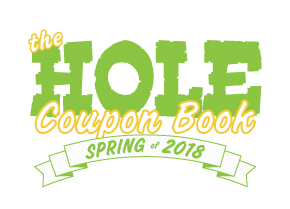 It's March and in one short little month, a tiny little bundle of joy will be delivered directly to you! NO! No stork is involved! We are talking about the Hole Coupon Book Spring 2018 bundle of savings that will be delivered to your mailboxes around April 4th!
This Spring, the Hole Coupon Book has some great deals (when doesn't it?!?!) This is probably the best blend of coupons yet!  I don't want to be a complete spoiler…ok fine, I will. For retail shops, our dear friends at Bootlegger, Altitude, Penny Lane and Teton Toys are offering their fabulous off-season specials! Don't forget your coupons.
We have some great offers from Jackson Hole Auto Care and Detail Driven if that car is a little too muddy for your liking. Both Advanced Glass and Intermountain Auto Glass are back in with their Auto Glass specials, sure to repair every nick and crack those Wyoming rocks can concoct!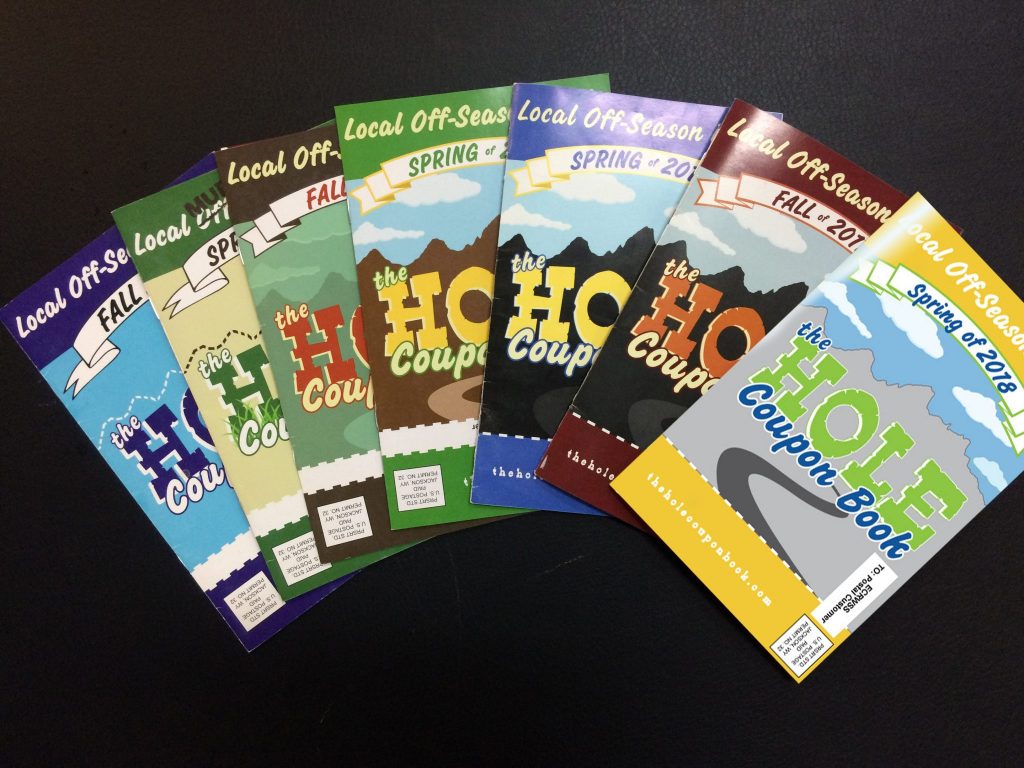 Our friends at Holy Family Eye Care plan to take of your eyes, our friends at Jackson Whole Family Health plan to take care of your skin, and our friends at Revolution Indoor Cycling want to get you in shape! Outpost JH is going to help clean your homes again and ORyan's is going to clean your clothes. Storage Stables will help you move!
Cutty's will feed you with a nice little discount and Signal Mountain Lodge with put you up for the night with a gorgeous view of Mount Moran!
The Hole Coupon Book Spring 2018 has 4 new coupons for this booklet and we will not tell you what's on them…although I'm sure you can guess by the name! Teton Motors, EBikes of Jackson Hole/ Knobe's Radio Shack, Black Top Pros, and TGR have all joined in for this Hole Coupon Book Spring 2018. Aren't you excited to see what they have to offer?
So check your mailbox around April 4th, or visit the post offices in Wilson, Kelly, Moran, Jackson, and Teton Village to pick up an extra copy of the Hole Coupon Book! This is your chance to save big!!!