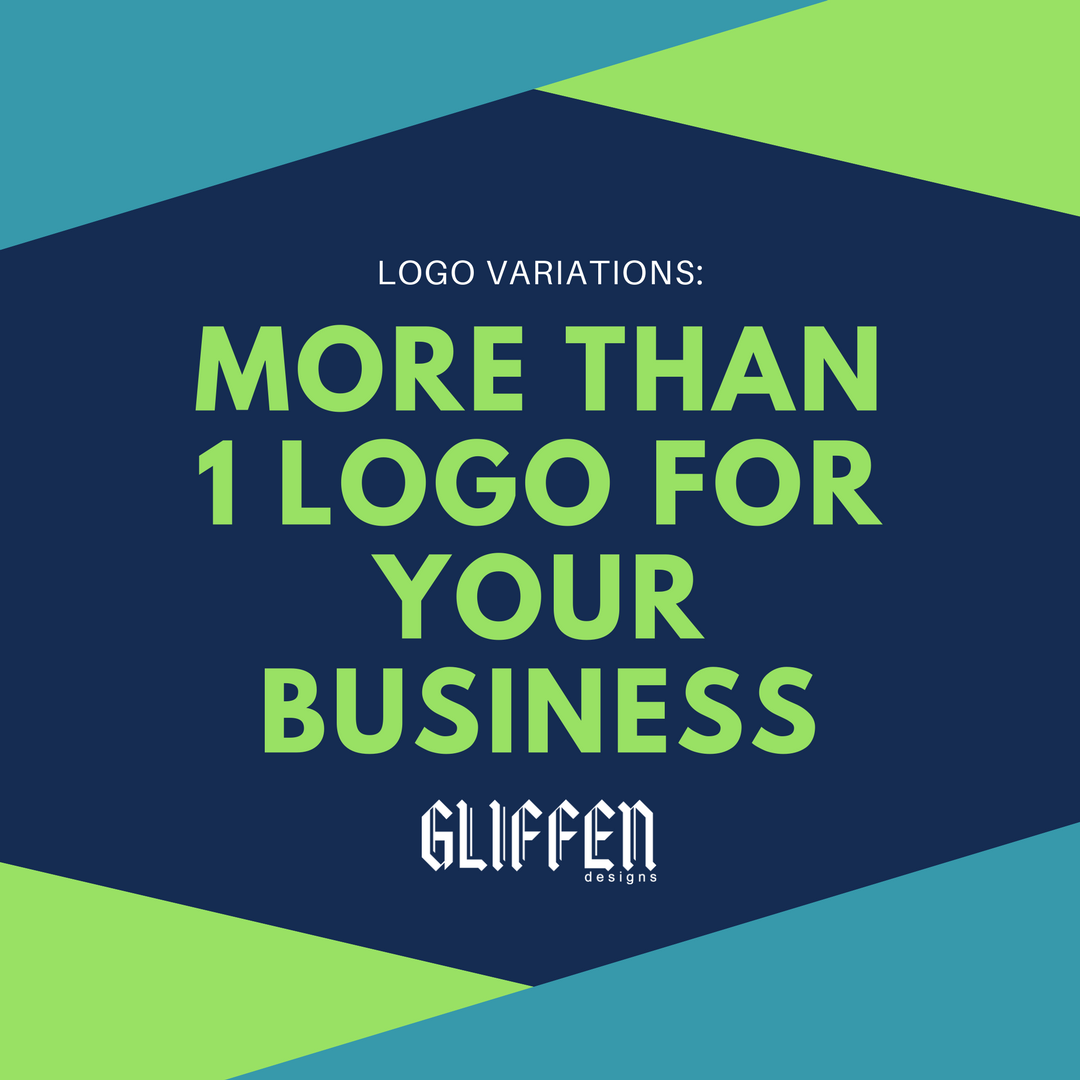 We completely agree with Greatest Story Creative on this subject when they are wrote about this very same subject that we were inspired to write one too.
When a small business comes to Gliffen Designs for logo and branding guidance we can't help but find that logo variations are completely necessary. Not all logos can or should be be used for everything or everywhere.
We absolutely want to encourage a Branding Style Guide for all our clients in order to give creative direction and the best way to represent your brand in everything that you use it for, whether that be: advertising, signage, clothing, social media, etc.
Logo variation is a modified version of your logo that you use in specific instances: sometimes due to size or to vary your look.
Your Small Business Logo Variation checklist: These four logo variations are the best place to start, no matter which one of these is considered your "primary logo."
Horizontal
Vertical
Small
One-color
Here are some examples of how logo variations can be applied to Page and Company Collection's website, labels, stamps and social media posts:
Ask Gliffen how we can help brand your organization or business and assist with formulating brand style guidelines.