Although here at Gliffen we pride ourselves on our great web and graphic design as well as marketing, we do like to have some fun from time to time to break away from the norm for a bit.  One of our favorite pastimes is Squiggly Bird, the very intense (not really) game of creative drawing of, you guessed it, squiggly birds.  Typically played amidst a team meeting, the game begins with whoever is closest to the notepad drawing a nice squiggly line, then passing it along to the person next to them. The second person then has to find a way to turn this doodle line into a drawing at least somewhat resembling a bird, which they then must give a name and restart the process with another squiggle for the next person.  We have also played variations using dogs, Doodle Dogs if you will, to switch it up.
The game may seem simple but you would be surprised by the drawings that end up on the notepad by the end of the meeting, some funny, some intricate, some confusing, and some just downright sad. Regardless of the result of the drawings, fun and laughs are guaranteed.  
As you can see, artistic liberties are often taken in turning each squiggled line into a bird or dog.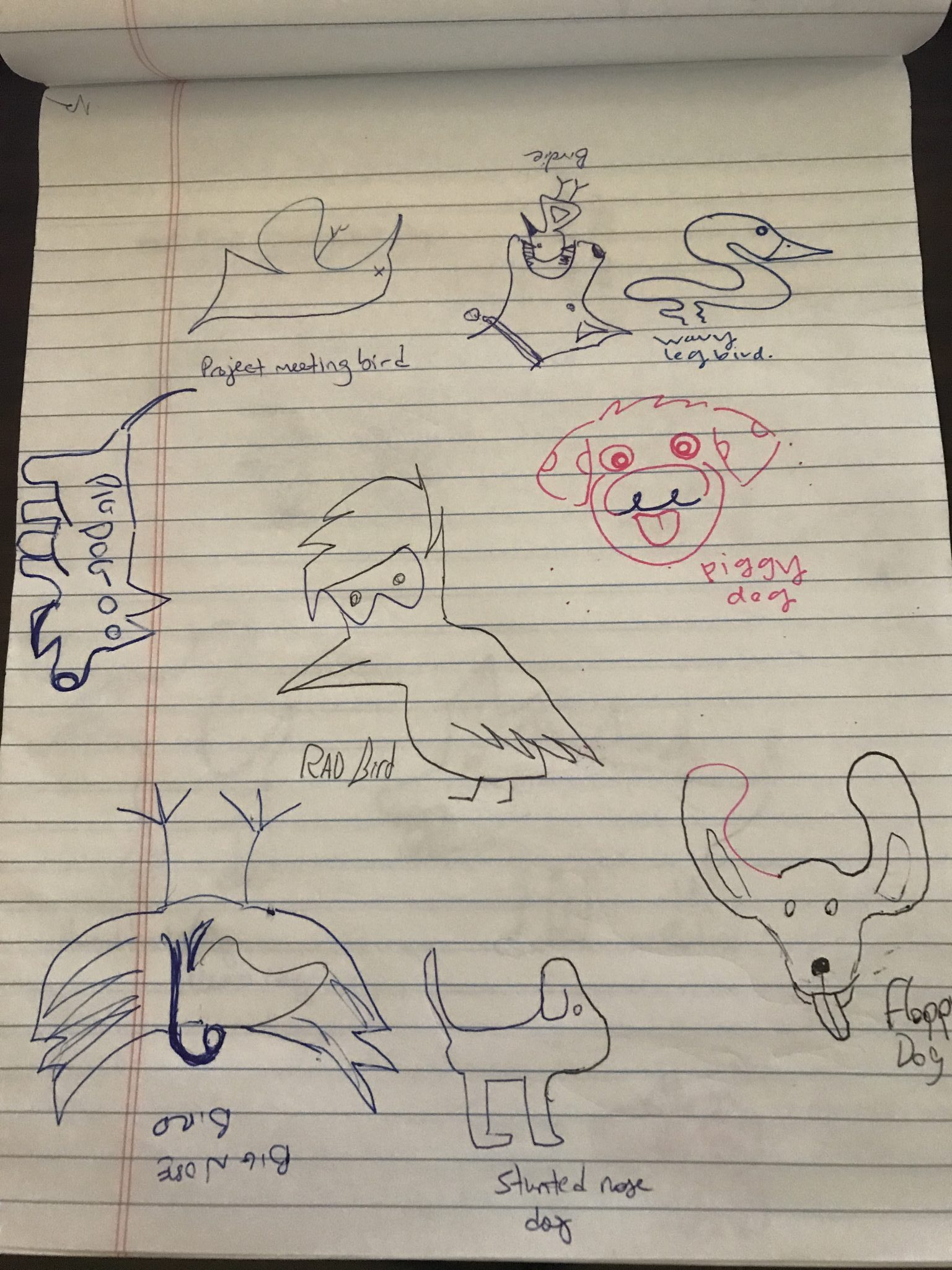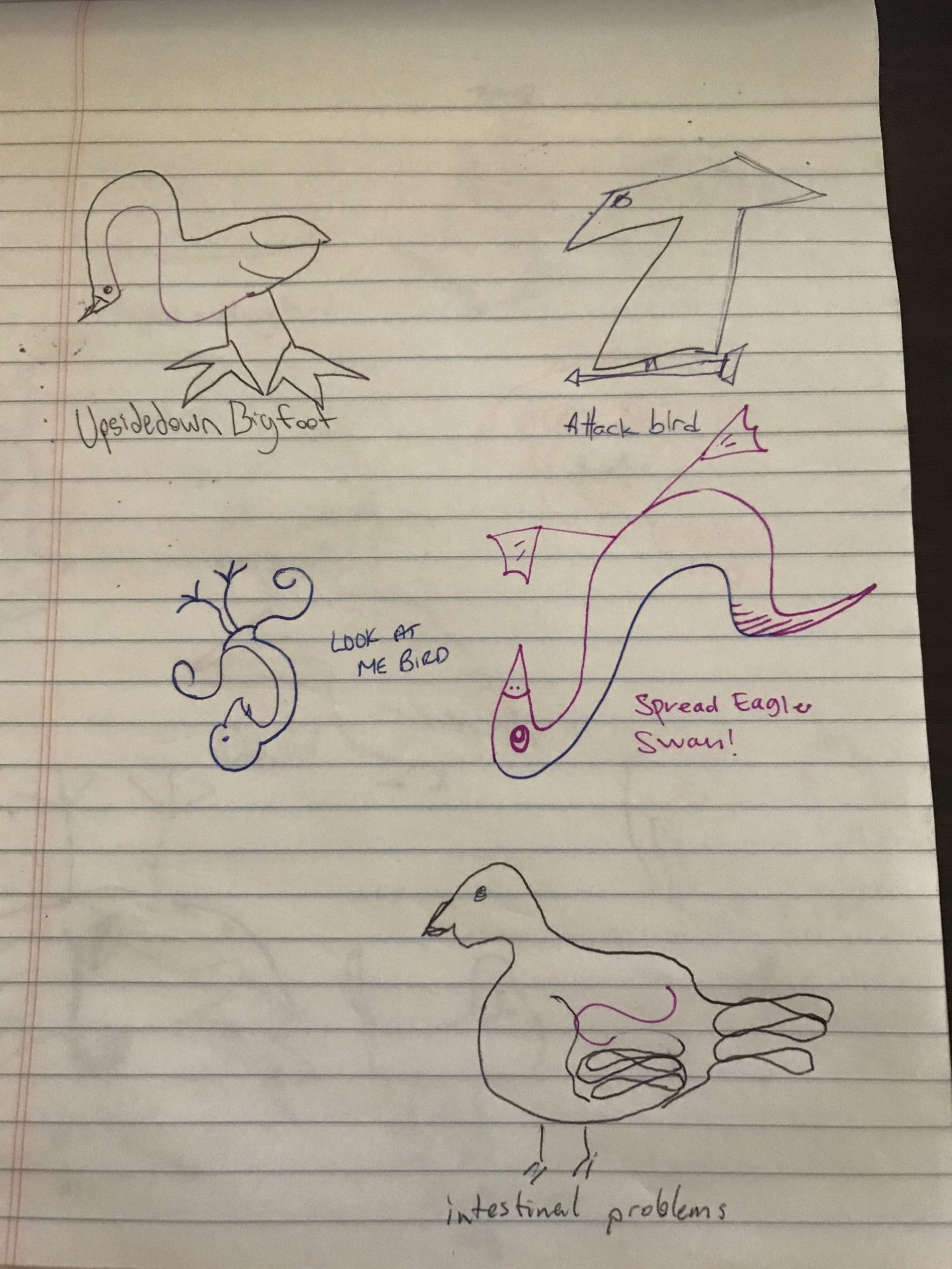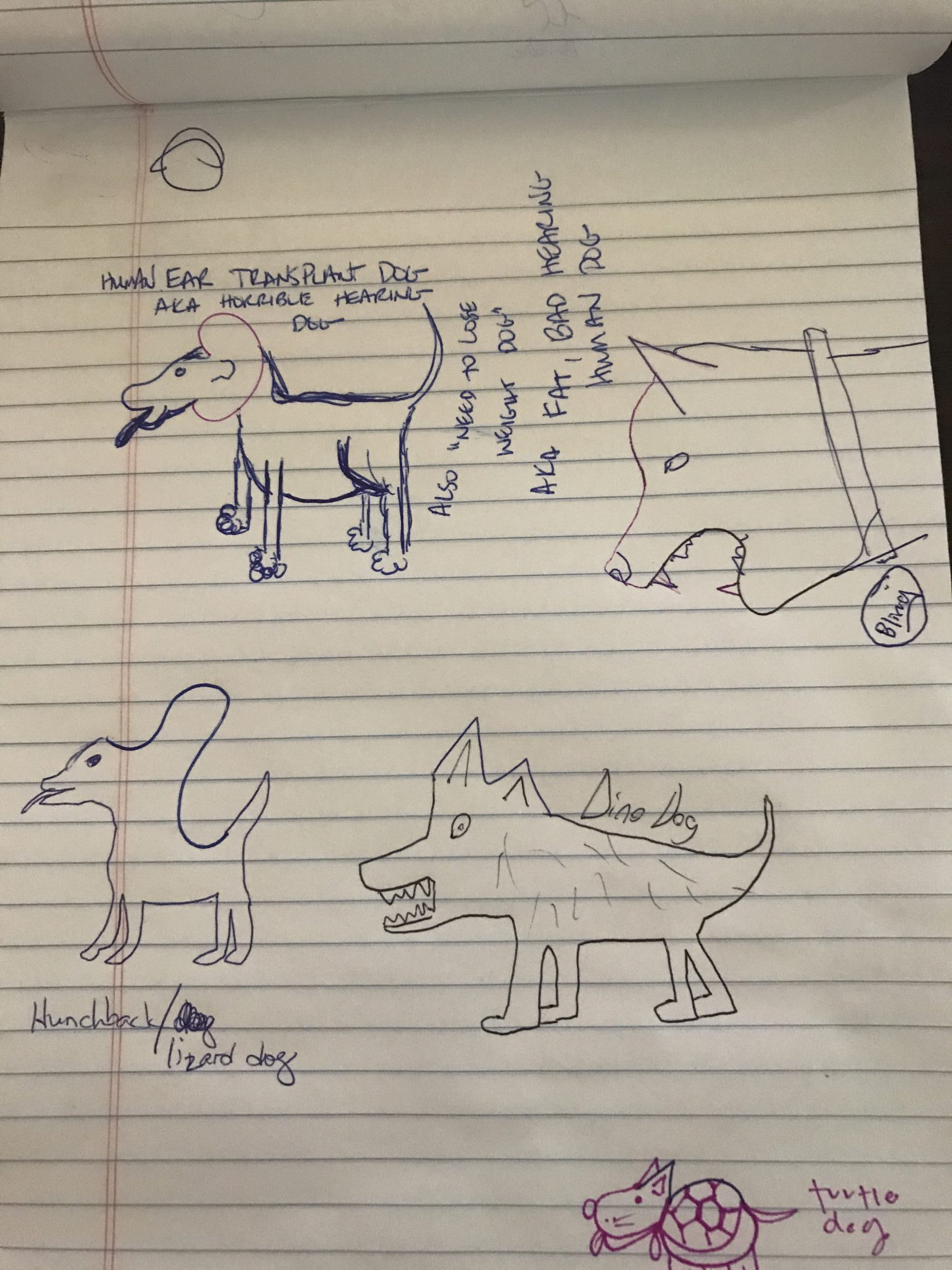 Some of our favorites include "Spread Eagle Swan", "Hunchback/Lizard dog" and the dead "Project Meeting Bird".