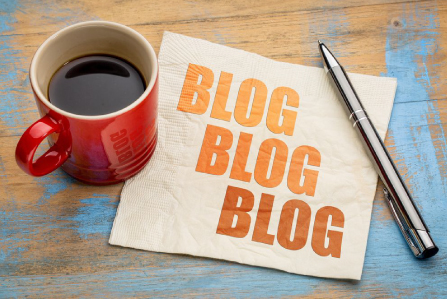 One of the first thing you always do when starting a website or a blog is to choose a name. This is important because many websites are as successful as their name allows. This is especially the case in regards to search engine optimization (SEO), so you want to make sure you get it right from the start.
Changing your domain name later after the initial creation of your site could devastate months (or years) of SEO efforts. Not everybody is creative enough to list names off of the top of their head. Fortunately, there are blog name generators that make this process easier.
This post will suggest a few blog name generators you could use in choosing your blog/domain name, and tips to watch out for where SEO is concerned.
What is a blog name generator?
A blog name generator, as the name suggests, is a tool that automatically presents you with uniquely attractive names for your blog or domain.
It works mainly by:
Providing a number of likely names based on your suggested keywords.

Checking to see if appropriate domain names are available for use.

Helping you buy and register your new blog name.
In the latter point, some blog name generators are linked to a domain registrar or several, allowing users to quickly register their new domain name.
It's interesting to note that NameThingy was first developed for choosing baby names, but has since evolved into a tool for blog name suggestions. It provides automatic suggestions for random blog names without you needing to guess any options yourself. They also offer option panels which you can choose to use.
When you open the site, you are presented with a tab for the mobile version. You may decide to configure options for your preferred name or use those that are automatically presented. While it may not be so fast, its usability is convenient for even the least tech-savvy user.
It is easy to mistake Wordoid for an alien-zapping game app. While it is nothing of the sort, Wordoid is an amazing naming app website owners will find extremely useful. Some names such as Speakem and Snatchus have gone on to become notable brand names. The good thing about this tool is while the words may not appear in the dictionary, they sound like real words. A great aspect of this tool is that you can create names in different languages such as Spanish, French, German or Italian.
For domain names, you have the option of choosing to show or hide Wordoids that are available for .net and .com. By tapping the "show", the site will show you if the Wordoid is available and where.
When you type in your targeted keywords and click 'search', you will be presented with a number of identical domain suggestions, typical short domains, SEO-focused suggestions, as well as fun and mix suggestions. These selections will point you in the direction of an appropriate domain name for your website or blog.
The following features are available in Name Mesh:
Each domain is shown in green if it's available and red if it isn't. You may choose to hide domains that are unavailable.

With Name Mesh, you can set a maximum length of characters for your domain or blog name.

When you click an option for a domain name, its social availability on Twitter and Facebook become visible.
You may turn off extensions such as .com, .co, and .io. to increase or reduce the choice of extensions.
Using specific keywords, Nameboy can generate appropriate names for your blog. It's as easy as filling in a primary description and an optional secondary description. You also have the choice of specifying if you want a hyphen or rhyme. For good SEO practice, I'd advise against the former. When you identify a chosen name, you add it to a cart. It is also possible to save the name and use it later for domain registration.
When you are satisfied with domain names, you can check out via the cart page, which offers features for purchasing and protecting them. Nameboy also provides a selection of services associated with identifying, registering and sustaining a domain name.
Other blog name generators worth mentioning are Panabee, DomainFellow, Spinxo and GZZT.  There are thousands of other blog name generators out there that promise amazing options for your new blog site or domain. However, while you choose suitable names, you must ensure that your name:
Is short

Is easy to pronounce

Is memorable

Is brandable

Avoids hyphens or special characters
If you follow these tips and use the blog name generators, you'll have a valuable number of options at your fingertips.
Guest blog by James Cummings