The 2nd Annual Jackson Hole Marathon Events
Running of the Marathon, Marathon Relay, and Half Marathon events are to be held on Saturday, September 3rd, 2016. The events will be taking place on a scenic Autumn day with gorgeous foliage, temperatures cooler — ideal for running. All races will finish at Teton Village, where the post-race festivities will continue with refreshments and music.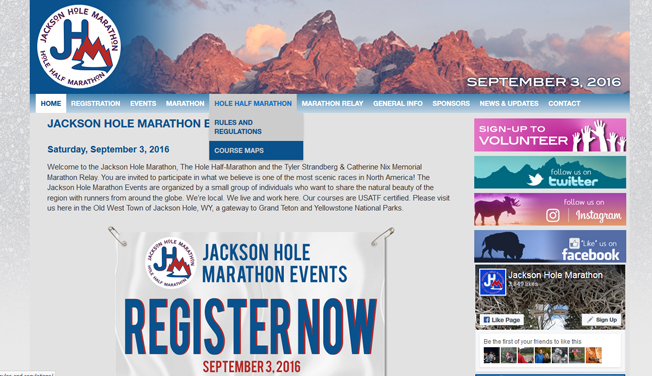 Whether you are looking to run an event in the great State of Wyoming, looking to test yourself against a competitive field, or maybe just enjoy a great day of exercise and fun with friends, this promises to be an event you won't want to miss.
The date of the race is approaching, be sure to sign up if you haven't already!
Register here: http://jacksonholemarathon.eventbrite.com/
Powered by WordPress