Use Pinterest to decide who you are!
Who you are and who do you want to be is a mystery to us. Maybe you could give us some clues…try to use Pinterest?!
One of our graphic designers recently had a client provide her with a Pinterest board of the client's interests and likes to help the designer understand her better. We got to thinking that this would be a great way for clients to explain what exactly they want in colors, designs, and layouts, both for branding and for website designs. This could potentially save on design costs and allow for a more fluid conversation between designer and client.
Pinterest is a relatively easy site to navigate. Once you sign up for it, you can begin by searching for colors or ideas related to your company goals. When you find something of interest, you can pin to a board and name the board. Your boards are saved under the account icon. You can share the board with your designer by writing in an email address under collaborators. It's as easy as pie and actually quite fun too.
Let's say you are looking to brand your new company, a western-style products and furniture store, and you want to create a website to sell your product. Typing in something like "western" and "designs" into the search engine pulls up a bunch of pictures and ideas. Choosing the ones most similar to your ideas will give a graphic designer some insight into who you are and what you are looking for from the design.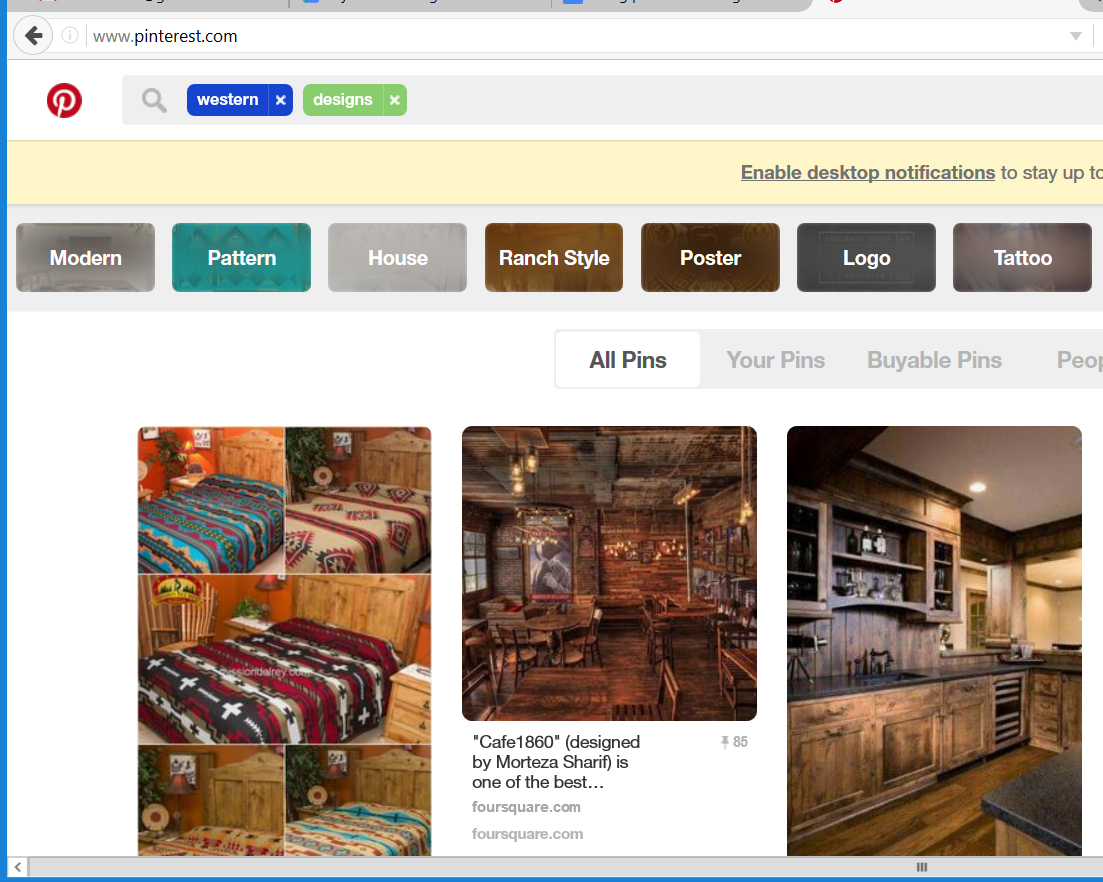 You can use Pinterest to show colors and themes that you want in your design. You can find fonts of interest and can show us sample displays that you want on your site. You can even pull up and pin examples of websites to give the designer a feel for you!
Pinterest provides a lot of opportunities for you show off your style. It also helps you decide exactly what you want. Before you hire a graphic designer, do a little pinning on Pinterest! It will save you time and money.