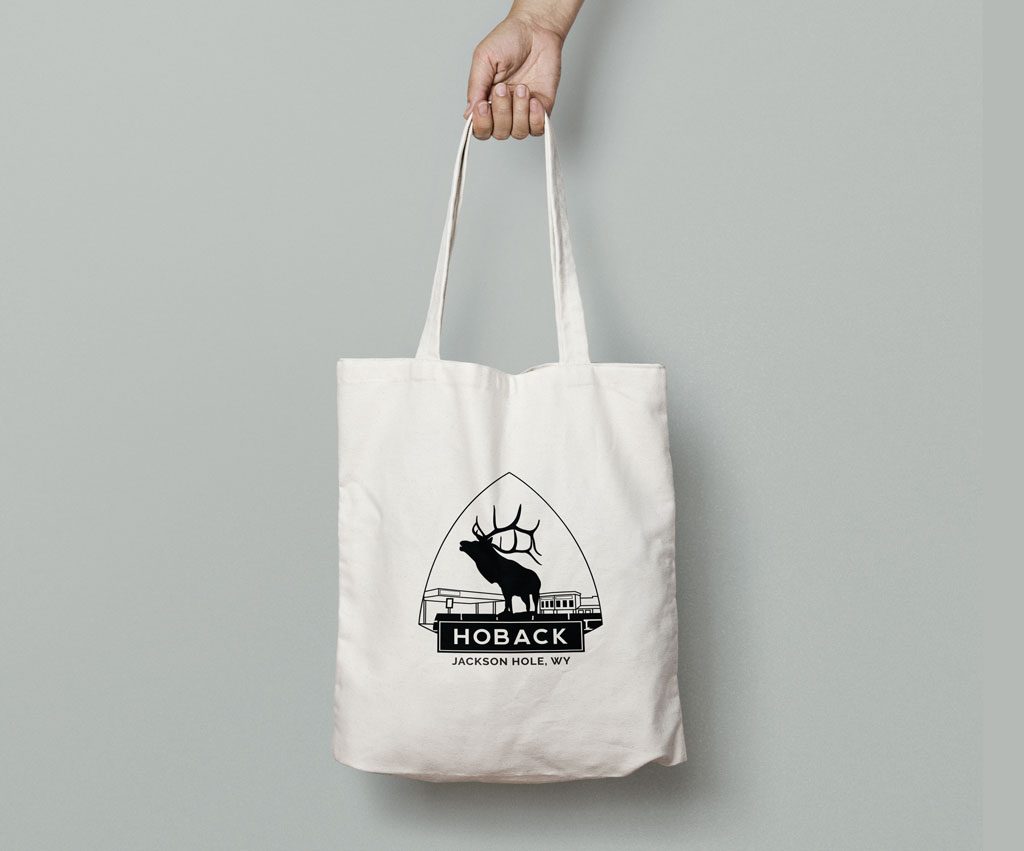 Case Study
Jackson Hole passed the reusable bag ordinance Summer 2019 and because of that no plastic bags are used without a nominal fee. Reusable bags are available just about everywhere in the Jackson area. Hoback Market wanted to provide that option to their patrons too. If you know the market at the Hoback Junction it's busy with a bold Elk statue out front, great sloushies, snacks and tasty sandwiches to grab before you get on the river for an afternoon float. But one thing that market just didn't have was a logo.
Solution
They came to us with an idea on what they had in mind and we just helped execute a commanding one-color logo to use for their reusable bags .
We produced two options, one with Hoback Market and another that just stated Hoback. They wanted to have both options.