Cloud Hosting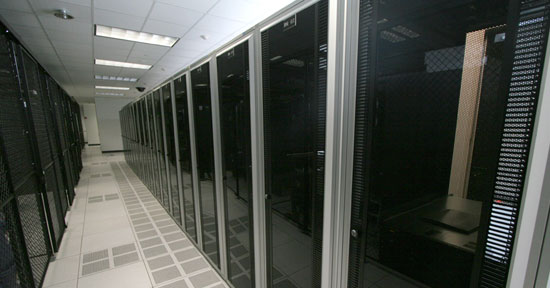 Does your current hosting solution help your business grow?

At Gliffen, we offer afforable hosting solutions that enable you to nurture and expand your business and keep up increasing demands.
We offer "cloud hosting" which is operated on multiple connected servers instead of being limited to a single server. Cloud hosting benefits our customers from scalability and cost efficiency. Depending on the demand of your website, Gliffen can expand on your server space to meet your businesses needs on a need-to-need basis, this will help avoid website crashes from sudden traffic surges.
While website hosting is not a service that Gliffen Designs specializes in we do offer reliable server space to our customers that need it. This is an advantage to our customers because we manage all of the updates, and maintenance to the server for you so there is no worry that your site will go down because of a missed bill or that you will have to wait for 30 minutes with tech support just to add an e-mail address to your domain.
In order to have your website hosted with Gliffen Designs your site must have been designed or maintained by us.
Hosting Pricing
$8/ month for standard hosting with up to 20 e-mail addresses and no limit on anything else. Note that if your site has heavily weighed with traffic for our server we reserve the option to move you to a dedicated server
$20 / month for a dedicated hosting account. This is needed for customers using E-Commerce or collecting any sensitive data from their customers.
$15 / year for any domain registration.
$50 / year for SSL Certificates. Minimum of 3 years signup at a time.
307-200-8999
info@gliffen.com
Request a Quote
We want to help you get started. Let us know what project(s) you had in mind and we will contact you as soon as possible.
---
---
An extremely flexible Point of Sale software that allows retail businesses to manage a single inventory for their physical store and E-Commerce website. This program is truly a one of a kind solution. Click Here to Learn More
This program is the solid foundation for any custom application or management needs you have. With loads of add-ons including event managers, slideshow creators, advanced content editors and many more. If you have specific needs we can tailor this system to work exactly as you want it.
Click Here to Learn More
---
Subscribe
Blog
Gliffen Designs is seeking a skilled full-time year-round web developer to join to our staff in Jackson Hole. Candidate will have the opportunity to work through the various stages of a large number of projects ranging from public websites to private web-based applications. We are looking for team players that can multitask and are quick […]