Graphic Design Services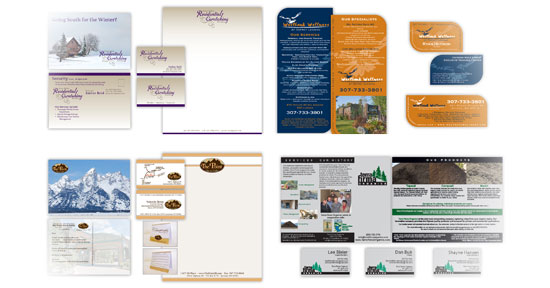 Are your marketing materials reflecting your company to the best of its ability?

Gliffen Designs is confident in fullfilling your businesses' creative needs. We can provide a creatively dynamic, eye-catching graphic design, from logos, posters, event tickets, web design, business cards, brochures, catalog design, envelopes, letterheads, invitations and many more. In short, we can handle pretty much any graphic design needs you may have, just let us know what you're looking for. We also provide printing services as well, click here to view what we offer and a sample of the printing costs to expect.
To see examples of our graphic design projects please visit our portfolio page or click here
307-200-8999
info@gliffen.com
Request a Quote
We want to help you get started. Let us know what project(s) you had in mind and we will contact you as soon as possible.
---
---
An extremely flexible Point of Sale software that allows retail businesses to manage a single inventory for their physical store and E-Commerce website. This program is truly a one of a kind solution. Click Here to Learn More
This program is the solid foundation for any custom application or management needs you have. With loads of add-ons including event managers, slideshow creators, advanced content editors and many more. If you have specific needs we can tailor this system to work exactly as you want it.
Click Here to Learn More
---
Subscribe
Blog
UPDATE Due to technical difficulties, if you had applied for this position via email prior to 4/20/2014, you email was not recieved. Please re-submit your resume to apply. Position Gliffen Designs is looking for an individual that is resourceful, task-oriented, and possesses great personal skills to work collaboratively with our Jackson based design team. Applicants […]
The post Web Designer/Graphic Designer appeared first on Gliffen Designs.